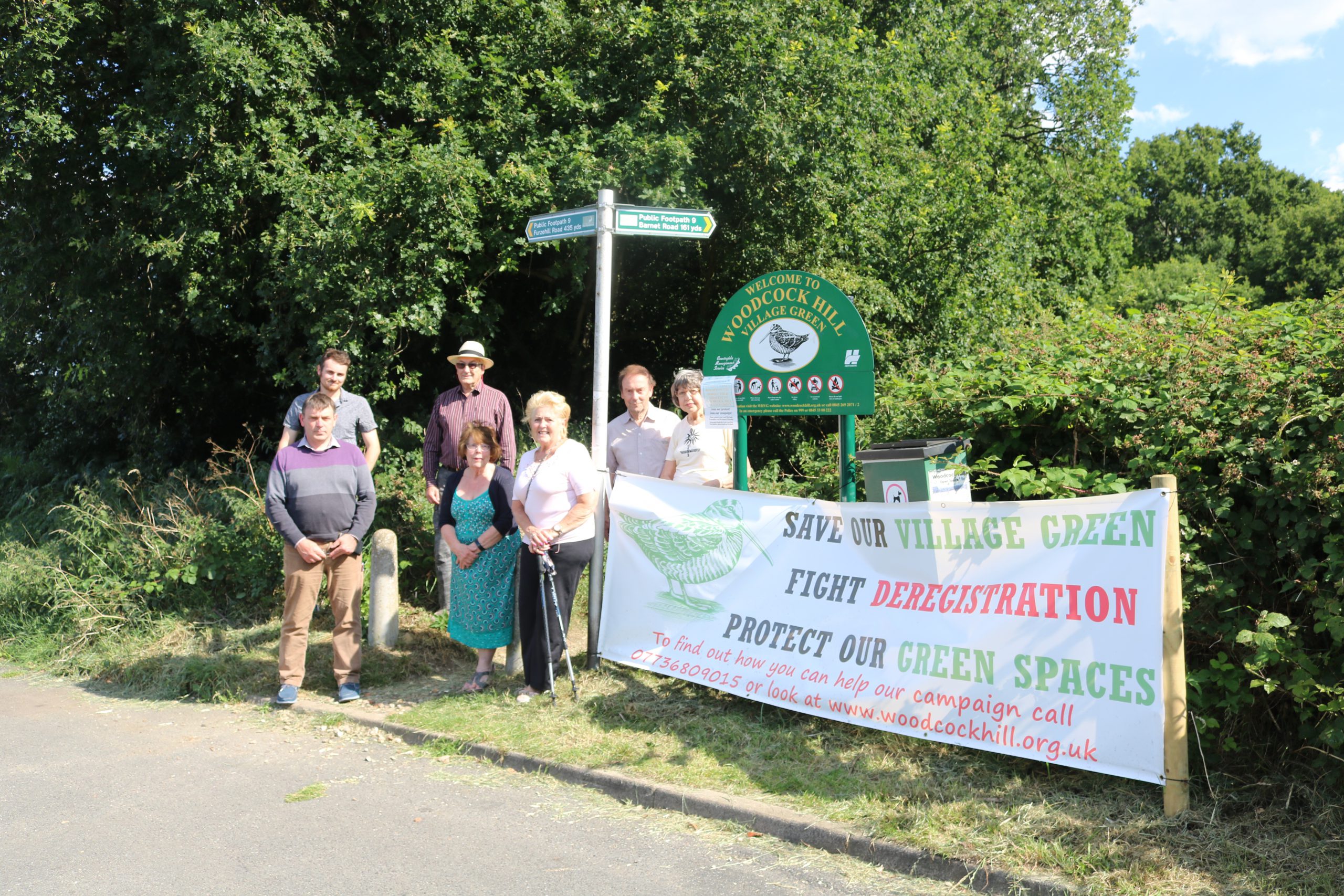 Campaign
1
SAVE OUR VILLAGE GREEN
Woodcock Hill Village Green(WHVG) is under threat again!
In essence Taylor Wimpey has stolen our Village Green land to build yet more houses in an already densely packed area, by the lower meadow along Byron Ave and Vale Ave, Borehamwood.
2
FIGHT DEREGISTRATION
WE WANT OUR VILLAGE GREEN BACK
Despite massive public opposition, the Secretary of State has agreed that building firm Taylor Wimpey can take land from the Woodcock Hill Village Green in Byron Ave, Borehamwood, in return for giving residents less suitable land, adjacent to Barnet Lane in Elstree, This land is out of safe walking distance from local residence and will also include rail tunnel ventilation shafts.
Taylor Wimpey plan to fence off the land at Byron Ave until they get planning permission to potentially develop 110 house on land next to the site of the historic beacon.
IF WE DO NOT FIGHT THESE PLANS, THE WOODCOCK HILL VILLAGE GREEN WILL BE DESTROYED
3
PROTECT OUR GREEN SPACES
Green spaces across Borehamwood and Hertsmere are in decline and under constant threat. Our green spaces offer a multitude of benefits to the community not just environmentally, but also socially and economically. The recent COVID-19 pandemic has shown us how important access the nature is for our health and well-being. Here a just a few benefits of natural green space:
Improving air quality
Access and accessibility
Biodiversity
Climate change mitigation
Culture and heritage
Economic regeneration
Education and learning
Flood risk alleviation
Improving levels of tourism
Mental well-being
Physical health

Designed by pikisuperstar / Freepik
4
CONTACT MP OLIVER DOWDEN
5
HOW TO DONATE
6
SIGN THE PETITION!
7
FOLLOW US ON SOCIAL MEDIA